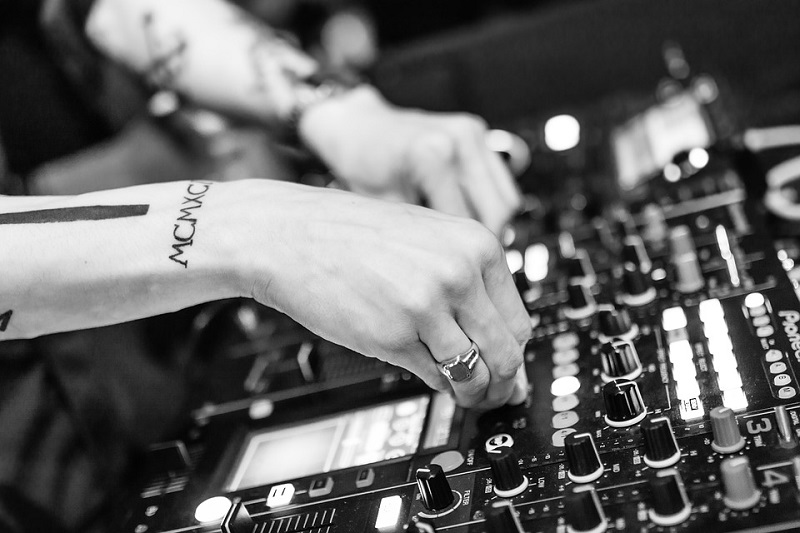 So you want to know how to become a DJ. Well, good on you, because this means you want an opportunity to share your music to the world and ensure people have a fantastic time, at all times. DJ-ing was pioneered by people like Grand Wizard Theodore, Grandmaster Flash, and Kool Herc, but things have changed significantly since they were around. Today, most of the best DJ's have college degrees and are truly skilled individuals. So what are some of the ways for you to become a DJ?
Get Your Equipment Together
First of all, you need materials to be a DJ. This includes two CD players or turntables at least, a two-channel mixer, speakers, headphones, and mixing software. If you do obtain a degree in a field like sound engineering, you should be able to get hold of these things from some really good sources. You also have to decide whether you want to be an analog or a digital DJ. Turntables, the original tools of the disc jockey, are analog. While there are still many people who prefer these because of their unique sound, CDs are a lot more convenient. Digital setups are also a lot more mobile and easier to get to grips with.
Another thing you will learn in college is which software you should choose. This type of software will allow you to store a wealth of music. They often come with scratching and live looping capabilities, as well as reverberations, delays, karaoke options, and real-time control.
Do make sure you are economical. Whether just out of college or whether you want to try to be a DJ without an education, you will have to work hard for a long time before you become profitable in it. Don't be afraid to purchase used equipment, and make sure you know which pieces are the most important to you. Turntables and mixers are vital, and you should purchase those new if you could.
Also don't forget your home studio. This will give you an opportunity to record original music, playlists, and demos. You will need all of this to secure a job. If you do get booked for a gig, you have to make sure you know what equipment is available on site, and what you have to bring yourself.
Last but not least, you have to get your music collection together. Make sure that those are high-quality recordings, and not cheap or even free mp3 downloads from torrent sites. You pay for what you get, after all, and, if you truly are serious about becoming a DJ, then you will have to invest in your career a little bit. Make sure that the music you choose is relevant to your audience. When you first start, you will have to take any gig that comes your way, so you won't really have the opportunity to develop much of your personal style. Hence, try to immerse yourself in all the different musical styles, like trance, house, electro, techno, dark alternative, glitch, breakbeat, progressive, hardcore, hardstyle, jungle, downtempo, dubstep, drum and bass, or hip hop to name but a few.