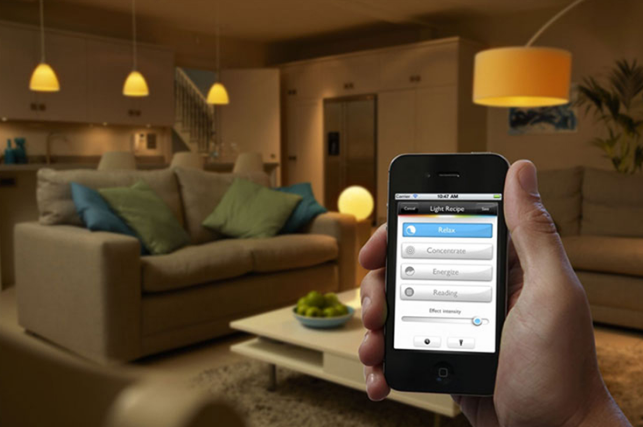 The home of the future as portrayed in films of the 1980's is finally within reach of most anyone in the electronic world who wishes to have one. Features such as remotely managed thermostats, remotely triggered pet feeders, motion sensor security cameras, and systems, and technology for a completely automated home are available at reasonable costs making them available to the masses unlike in the previous decade where these home automation features were considered to be cost prohibitive by many. Here are some of the ways you can use these innovative ideas from your Smartphone in order to automate your home.
Control Your Thermostat
The designers of the iPod got together and created a handy little device that allows you to remotely access and manage your home's thermostat via your smartphone, called Nest. Nest not only allows you to have access to your home's temperature settings, it also learns from your habits and automatically turns on and shuts off in connection to your habits.
This automated and remote access provides you with substantial cost savings in energy use while keeping your home comfy and cozy when you are there without having to plan or think about it.
Remotely Triggered Automatic Pet Feeder
There are just those mornings where everything goes wrong and you inevitably forget to feed the cat before rushing out the door for work. Wouldn't it be great to have a way to feed them from work on those days? Well, luckily for you, there is.
Several pet technology companies have come out with downloadable apps and automated pet feeders that will allow you to do just that from your smartphone. Now, no matter where you are, or what kind of day you are having you can always remember to feed your pet.
Electronic Keyless Security Access
Companies like Locktronic, have taken high-tech locks to the residential market with technology that allows you to turn your home into a keyless entry secured facility that can be controlled by your smartphone.
These types of systems eliminate the need for metal or card keys as well as providing you the ability to create temporary keys for housesitters and guests. This eradicates the concern for lost or stolen keys creating a more secure home.
Home Automation Through Upgraded Electrical Outlets
If you have your favorite appliances that you simply can't part with, or just don't want to put out a bunch of doe for new automated or remotely triggered appliances, then this is good news for you. Smart outlets are the perfect low-cost solution for automating your home without swapping out your appliances.
These app friendly outlets upgrade your old outlets so that you control when the power is turned on to that specific appliance or not via your smartphone. This means you can start the coffee in the morning without ever having to leave the bed or remembering to set it the night before.
Running your home efficiently from energy usage to turning on your coffee pot in the morning is only a smartphone away. With new technology and applications being developed every month it would seem and costs dropping to a point that most anyone can afford, the remotely managed home of the future is here to stay.