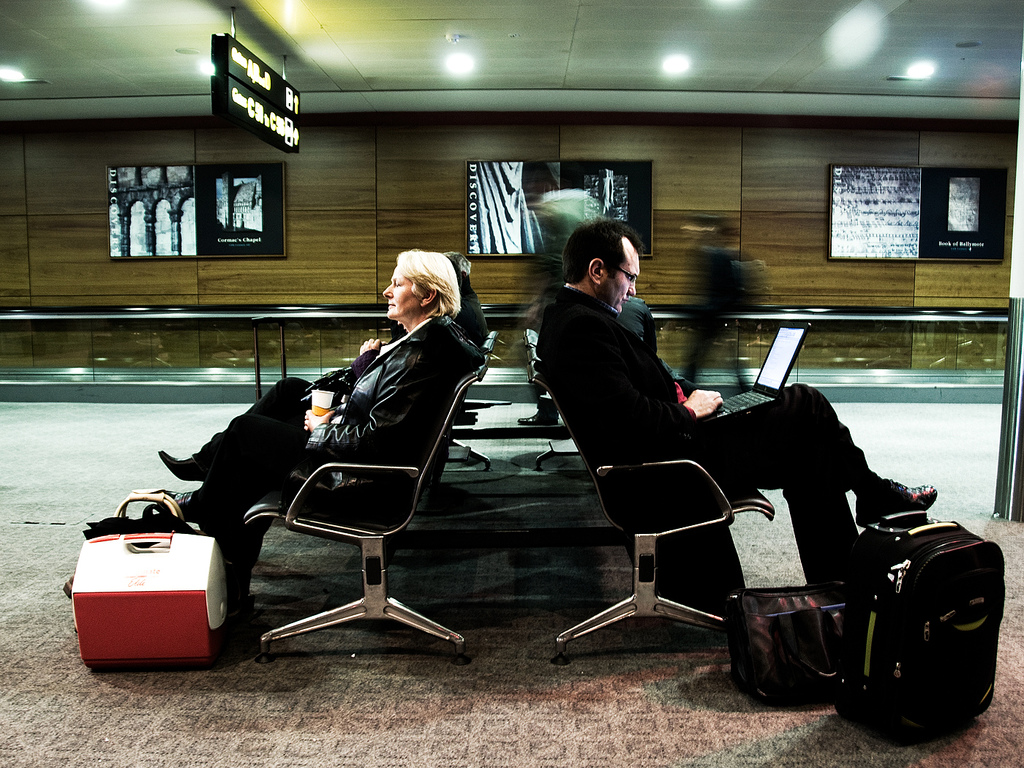 Source
As an entrepreneur, you probably spend much of your time on the road. If this time spent away from your home or office has resulted in you getting less done at work, you should know that it's perfectly possible to be equally if not more productive as you usually are even while you're traveling.
Here are the top five tips on how to work while traveling:
1. Get As Much Done Before You Leave
It would probably help if you had less to do on your trip right? This is why you will want to get as much work done as you can before you leave. Even getting just one project or task done right now so you don't have to do it while you're on the go will help alleviate much of your stress.
2. Use A Tool Like Evernote
Keeping your tasks organized is essential to staying productive and remaining stress free, and a tool such as Evernote will be perfect for accomplish this. The reason why Evernote in particular is so effective is because it very simple to navigate and enables you to type in new tasks and then organize those tasks into separate categories.
3. Use An Online Fax Server
You can use an online fax server to receive, sign, and send important documents on the go instead of having to use an actual fax machine. A faxing app will allow you to do the same thing on your mobile device while you're in the car or at a coffee shop as well.
4. Find A Coffee Shop
Speaking of coffee shops, it's no secret that they are a great place to get work done and they will most certainly be more appealing than a hotel room. Research all of the major coffee shops in the area you're planning on traveling to so you already know which one you would like to visit.
5. Take Time To Exercise
Studies frequently show that one of the best ways to help us become more productive is to get plenty of exercise. In fact, exercise is easily one of the most crucial things are bodies need. Exercise not only builds up our strength and endurance, it also helps relieve stress and release endorphins throughout the body, which can help you accomplish more tasks later on in the day.
For this reason, simply because you're away from home is not a good excuse to not get any exercise. Try to select a hotel that comes with a gym, and even if you can't find one that does, you can at least do some basic aerobic exercises that take ten minutes on your own.
Working While On The Go
While many people perceive working on the go as being stressful and less productive than working at home, the truth is that's only true if you let it be true. By utilizing the tips you have just learned, you can get just as much done while you're traveling as you normally would.