With the first chill in the air and the leaves falling off the trees, you can already start to sense it: holiday season. It's not just Christmas and New Years you have to look forward to, there's also Thanksgiving, not to mention Black Friday, as well as those shopping errands to consider. You're soon going to have a busy schedule carting kids around to see the grandparents, taking them to the mall to get your Christmas shopping done, and generally just a hectic few months ahead. It helps when your car fits your family and your lifestyle, and that might mean it's time for an update. If you've been debating whether or not it's a good time for a new car, consider how much easier your life will be with a great family car ready for the holidays.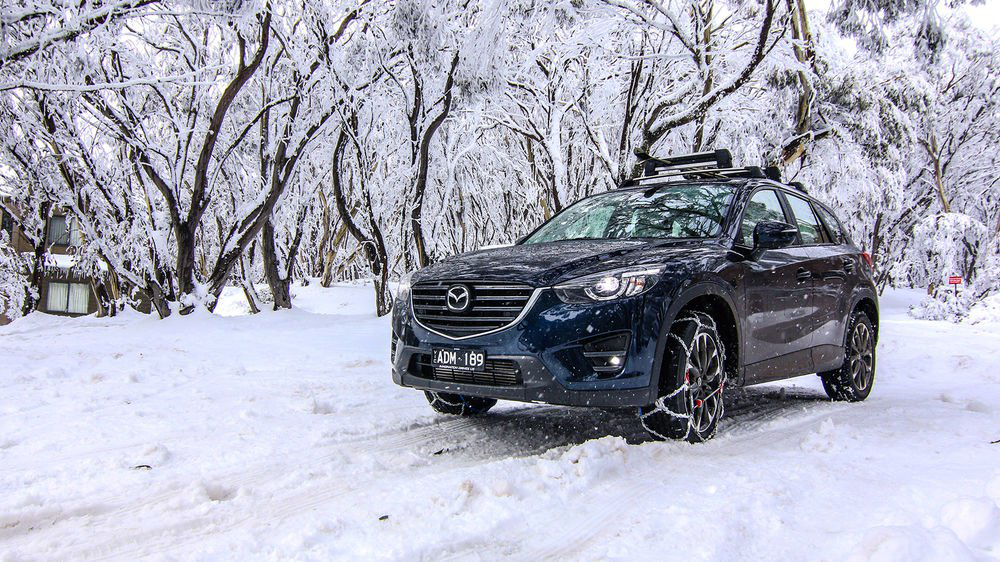 Mazda has become a highly popular family car, especially bigger and roomier models like the CX-5. There's a lot to consider with the new lineup of Mazda cars this year, but the CX-5 really stands out for its excellent handling and drivability (a common theme with all Mazda models), as well as a handsome, sleek look for an SUV. AutoTrader also put the Mazda CX-5 on its list of top family cars for fuel efficiency, which is great news when the holiday season has you driving across Ontario (or even further afield) to visit family members. Don't discount fuel efficiency – while gas has been relatively cheap for some time now, the spike caused by Hurricane Harvey shows just how vulnerable North America's supply of gasoline can be. You certainly won't regret thinking about fuel efficiency this year, with a full third of southern U.S. oil refineries going offline due to the hurricane.
The CX-5 is a great choice, but if you're not a huge fan of the true SUV, the CX-3 (subcompact crossover) or CX-9 (full-sized crossover) may be better options. They combine the roominess of the SUV with a small size and car-like style and feel. Crossovers have become hugely popular, especially in major cities like Toronto, where you don't necessarily have all the elbow room you need to enjoy a true SUV.
Of course, if you're a true city driver, something smaller completely may be on your radar, like the mid-size sedan Mazda 6 or the even smaller, but sportier, Mazda 3, depending on the size of your family. The i-ACTIV all-wheel drive control system helps make Mazda a reliable make even in icy and snowy conditions, a must-have feature for holiday season driving in Canada and driving out of town.
A Mazda dealer in Toronto can put you behind the wheel of your new family car in no time. One convenient Mazda dealership in Toronto to check out is Yorkdale Dufferin Mazda, given their monthly specials. They're offering 0% purchase financing and winter tire credits to help customers get ready for the holiday season. Besides specials, you also want a dealership that keeps up with the times, and Yorkdale Dufferin Mazda is one Mazda dealership in Toronto that's been singled out by the company for evolving better customer relationships in the digital era. Wherever you go to buy a Toronto Mazda, you're going to be driving away with a solid family vehicle that will get you through the holidays stress-free.