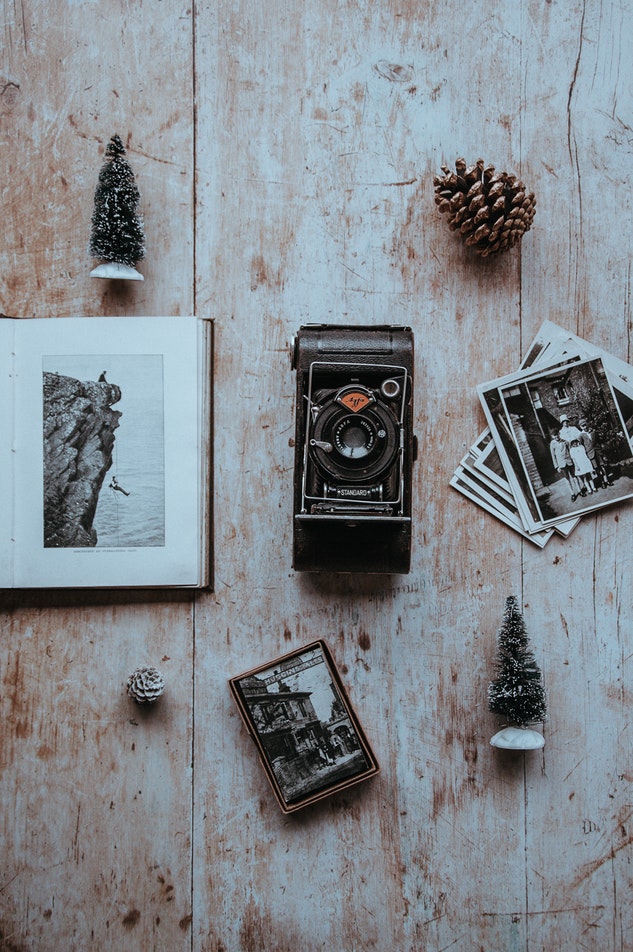 Source
The emergence of social media may have led some people to suggest that there's no longer a place for photo albums. Well, this is something that doesn't appear to be happening in the slightest.
On the contrary, traditional photo albums are still the modern way to show off trips, occasions and anything else you want to walk back down memory lane to. Advancements in technology mean that it's easier than ever before to put them together as well, which may have also contributed to their continued popularity.
Of course, the difference between an average and a great photo album is substantial. We will now take a look at some of the best tips to ensure that yours falls into the latter category.
Make sure that it tells a story
This is something that you need to be really careful with. There are so many photo albums out there that have just been pieced together with no thoughts whatsoever. The result of this is a photo album that doesn't really make sense – nobody knows what might be next.
As such, at least try and put your photos in order. For example, if you are putting together an album based on your last vacation, do it chronologically. It might be the airport shots at the start, followed by a day-by-day account of exactly what you got up to. When a photo album tells a story it just brings something else into the equation and makes those who are looking at it really delve into the visuals a little more.
Work around focal points
The very best photo albums out there have varied layouts. They don't show the exact same number of photos on every page, they try and spice things up every now and again.
One suggestion along these lines is to create focal points. When you have a particularly special photo, or maybe even an average one that captures a fantastic memory, give it its own page in the album. This will make it a focal point of the whole book and while some of the photos on other pages might be skimmed over, much more emphasis is placed on the one sat on its own page which is exactly the effect you are looking for.
Don't go overboard with the numbers
You've been given six pockets per page, so you think that you should use each and every one of them. The problem with this is that when someone opens the book up, suddenly they see twelve photos in total.
Such an amount might suffice for some purposes, but on the whole we might suggest that this is too much.
There is definitely a less is more factor when it comes to photo albums, and making sure that you don't overdo it is paramount to a good looking book. Or, if you are thinking about opting for as many photos on one page as possible, at least ensure that they're not all squeezed together. Make sure there is some breathing space between them – which may at least nullify the effect. To do this, you might even look into ordering a slightly larger album, just to increase the padding between each individual photo.