There's no known cure for your case of wanderlust, especially when Spring Break vacation deals are calling your name. At least, barring travel bans,it's easier to travel now more than ever before, and you can thank the trusty iPhone in your luggage. Next to your collection of local currencies and valid passport, it's the greatest tool any nomad can have, so the next time you plan a trip to somewhere new, don't unplug. Make sure you have the following apps on your phone and startglobetrotting.
Hopper
Usually the most expensive part of any trip, air travel can take a real dent out of your budget. Having an app that points you towards the cheapest flights can help you save big on your holiday plans. You've probably heard of Skyscanner and Kayak, both effective apps in their own right, but it's Hopper you'll want on your iPhone if you expect to save serious cash. It claims it can save up to 40% off on flights by telling you exactly when to buy your ticket. It's quick (booking flights in under a minute), easy, and a highly decorated app that's won the 2016 Google Play Award.
Hotel Tonight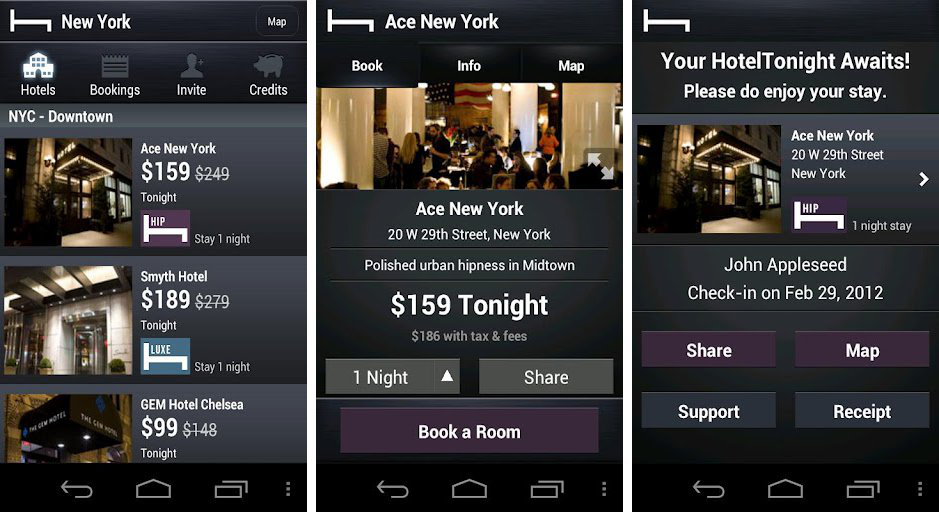 Despite our best efforts, our carefully crafted vacation can get turned upside down by unforeseenhiccoughs. A flight gets delayed and you're stuck somewhere for a lot longer than you expected; the hostel you were planning on staying at is invested with bed bugs; or that Airbnb room ended up being a scam. Hotel Tonight helps you recover from these globetrotting SNAFUs by collecting last-minute deals on nearby hotels. It's a win-win for everyone, as you get a place to stay and hotels fill their empty rooms. With the ability to book a clean and reliable room in under 10 seconds, you'll be able to eliminate stress over accommodations.
Google Trips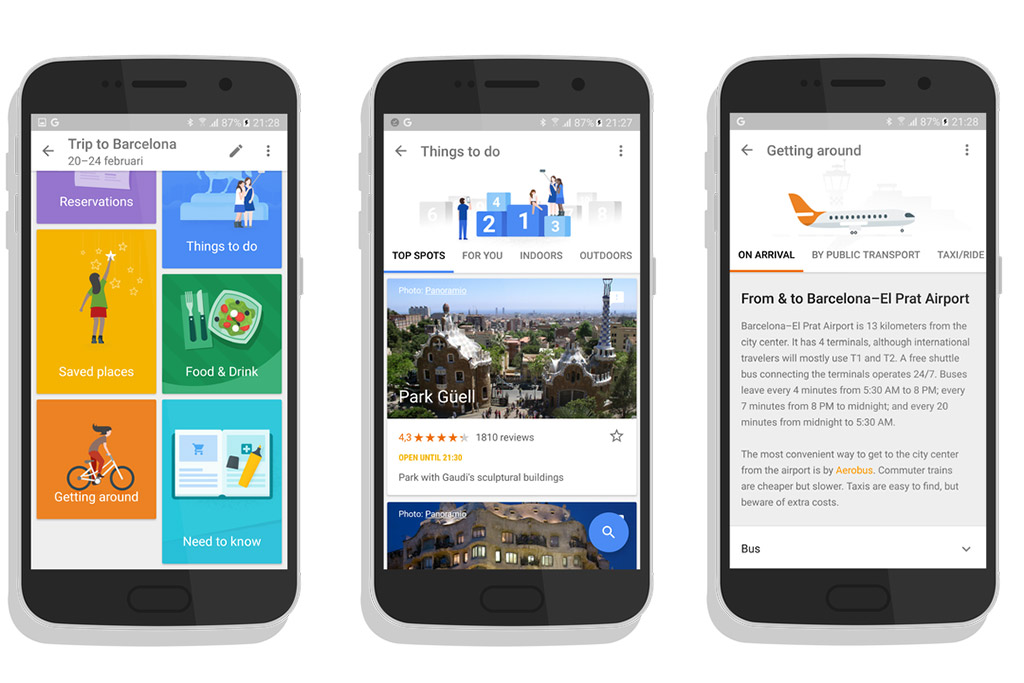 Okay, let's be honest with each other. It's hard not to put every Google app on this list. They're a driving technological force for a reason, and it's because they're making intuitive apps that simplify everything in our lives. But we're limiting ourselves just to one: Google Trips and luckily it's available on iOS. It's the ultimate in organizational assistants that helps you curate day trips, track travel info, and discover new places to explore.
Citymapper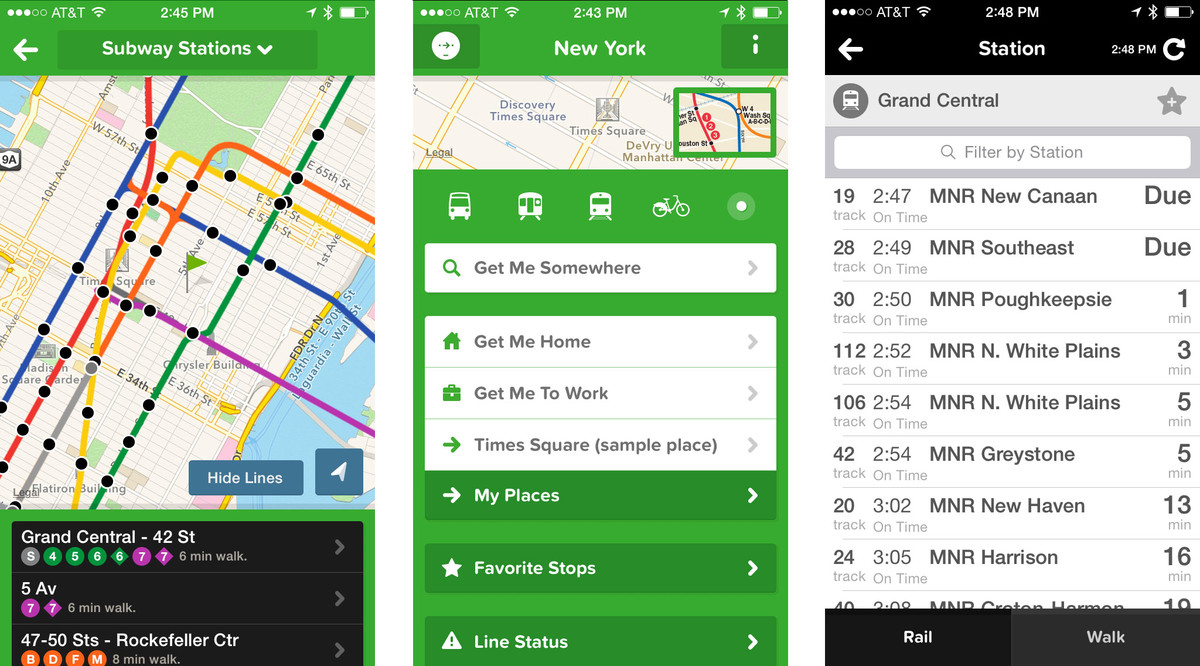 Okay, disregarding for a minute our above ode to all things Google, their map app isn't making it to the list because Citymapper is just slightly better. Whereas Google Maps can sometimes offer out-of-date or incomplete information regarding public transit, Citymapperhas detailed information regarding transit in over 30 cities around the world. It integrates local schedules with Uber, cycle routes, and — just in case you have one — jetpack timetables. You'll know in real-time the fastest route to where you're going with reliable updates of cancellations and disruptions.
WhatsApp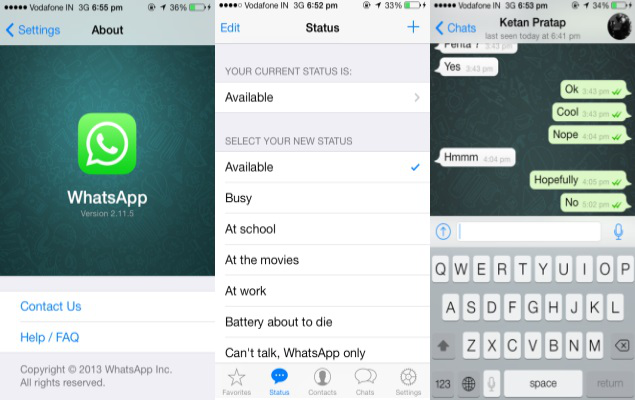 As much as we appreciate getting away from it all and experiencing new things, checking in with friends and family can keep us grounded. Hearing a familiar voice can help us get over homesickness when our travels last for several weeks at a time. Whatsapp connects over 1 billion people in more than 180 countries around the world, letting you keep in touch with peopleback home without relying on a talk-text-and-data plan. It uses WiFI to get texts, calls, and even GIFs where they need to go.
Hotspot Shield Free Privacy & Security VPN Proxy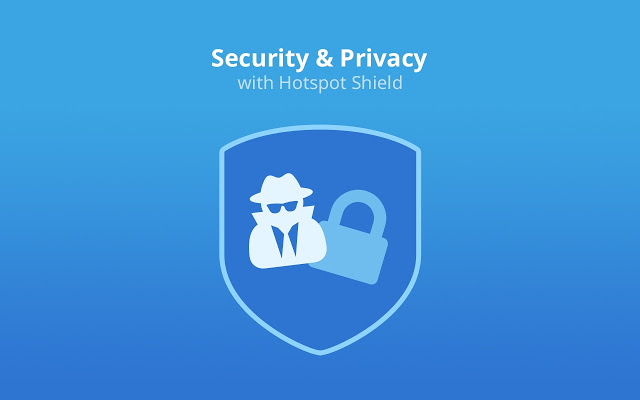 If you're like us, you aim to save a few bucks byleaving your basic plan behind and using your iPhone onlywhen you get free WiFi. In that case, it's important that you keep your smartphone protected because many of the complimentary connections at cafés, shopping centers, and tourist sites are unsecured—meaning anyone with a bit of knowhow can figure out how to access your iPhone and everything you have on it. This Hotspot shield can help you remain secure and anonymous wherever you log-on, even if it is the only Starbucks in Cluj-Napoca, Romania.
Vinyl iPhone Skins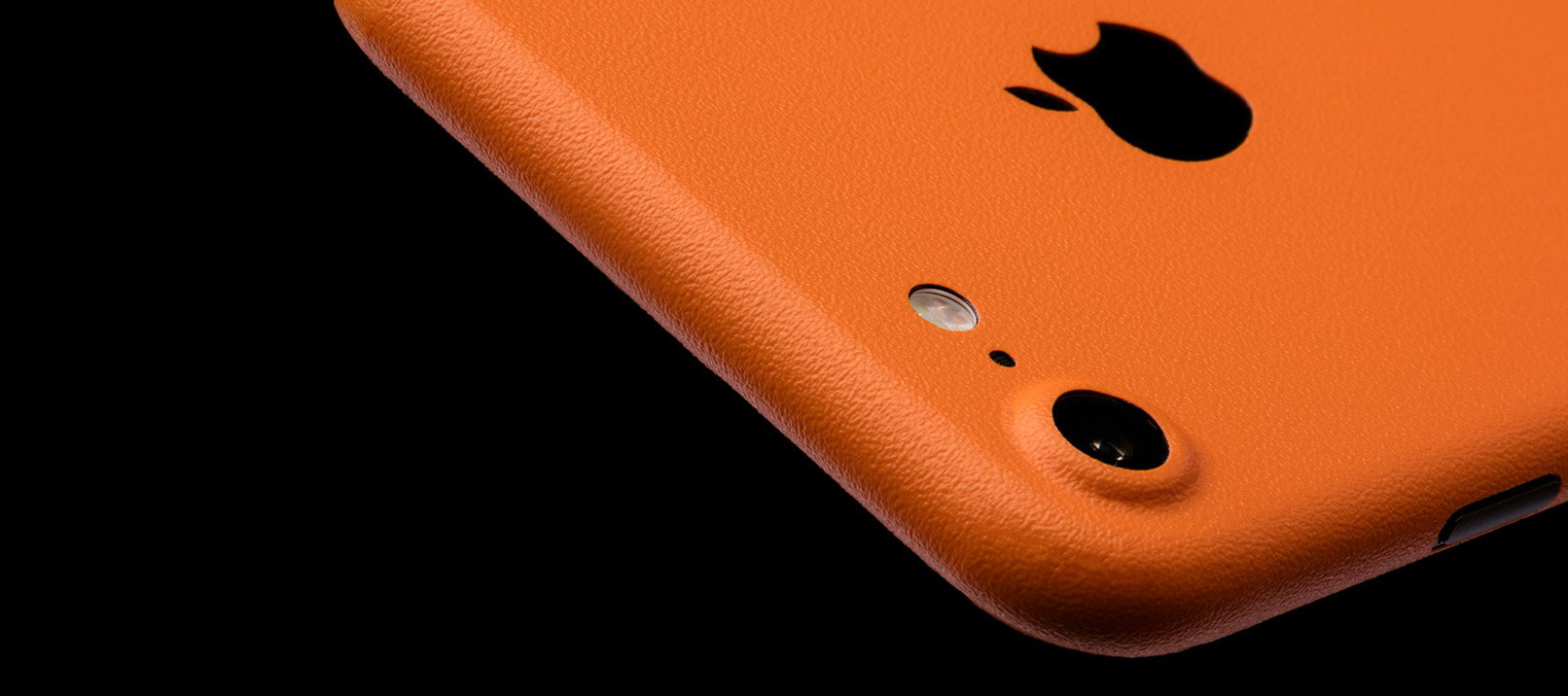 But visiting your favorite coffee shop before embarking on the day opens you up to another danger that no app can protect you from: crumbs, spills, and greasy fingers. This can be fixed with a simple addition of a vinyl skin. The minds behind a skin manufacturer like dbrand understand the perils of travel — beyond the sticky mess of a spilled Frappuccino. They created an application that protects iPhones from messes, as well as the wear and tear that tends to happen as you hop from airport to airport. You can even design your own style by checking out the iPhone skin builder at dbrand.com/iphone-skins, so you can have a colour-coordinated decal for your travels. Combine it with the Hotspot Shield, and not only will you be safe from prying eyes, but you'll be safe from any spilled lattes, too.
These are just a small sampling of the apps that can simplify your next trip overseas. Check out these and all of the other travel-based apps available on the App Store. Just remember: be discerning about which ones make it to your smartphone. You'll need to leave enough space so you can take as many pics of your vacation as possible.