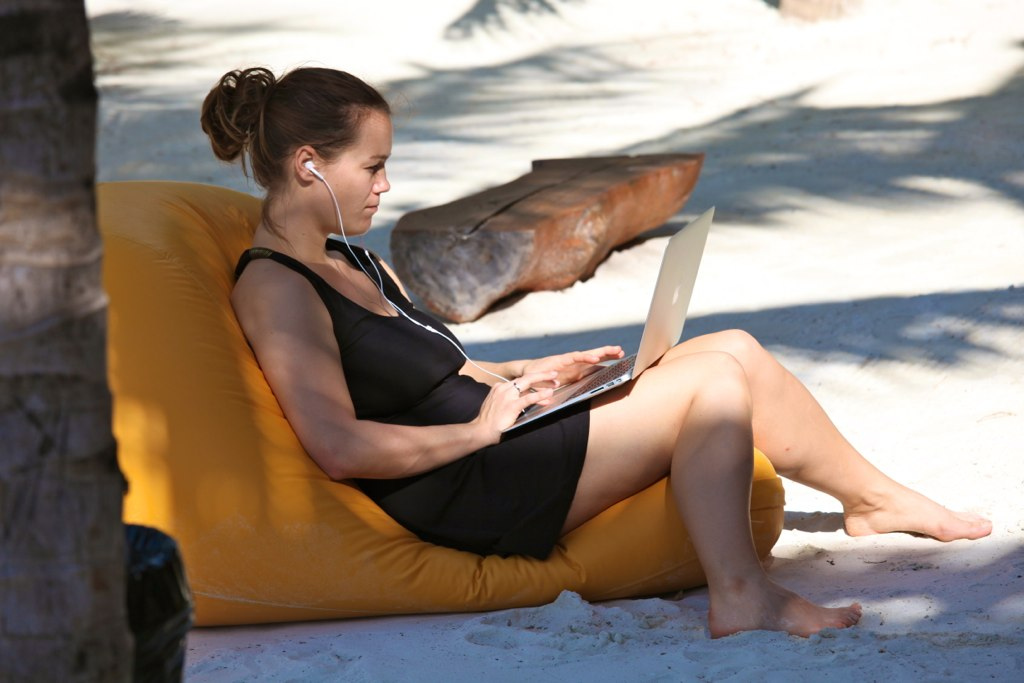 Source
It's the ultimate dream of anyone who has ever had to slave away at a 9-to-5 job. Can you imagine working while lounging on a beach in Bali? Signing off after work and directly head off to climb the Andes? What about holding a business conference while chilling in a hot springs bath in Japan? Everyone wants to work while traveling the world. A few lucky ones do manage to actually do it. If you are a working globetrotter, here are several tips for running your business while on the go:
Invest in Communication Software and Apps
First and foremost, you need to find a way to stay connected. Obviously, communications software is the way to go. Skype is a must, obviously. There are also countless other apps that allow co-workers to stay connected. Slack is a very popular app that creates chat rooms or hangout spots for work colleagues. HipChat is favored by teams who collaborate on projects. Campfire creates secure chat networks for companies, and Basecamp is a great tool for internal communication. There are many other communication apps and tools that you can definitely benefit from while cruising around the world.
Set up a Virtual Office
When you can't go to an office to work every day, then take the office with you. Virtual offices are great for business owners who travel around or have employees from around the world. Plus, you will never have to pay rent. Setting up a virtual office simply means you use a number of tech tools to connect people you hire to do things. For example, use a custom Gmail address to give everyone official emails. Then use the emails to communicate with apps like Skype. Buy a cloud-based software program so there's no need to physically store files. Then teach your team how to use tools like Boomerang, Trello and Asana to assign tasks, manage projects and work together as if everyone is sharing a physical space. You can also invest in a virtual robotic assistant or receptionist if needed.
Find a Good Partner or an Employee who Can Act on Your Behalf
If the nature of your business requires you to sign off on projects or constantly interact with partners or clients, you may want to hire a partner who can do that on your behalf. For example, if there's a meeting that requires physically being present, you can send the partner instead of catching a Red Eye flight back from Costa Rica. Business consultants are a good choice in this regard. You can pay for them based on the task, and you will never have to worry about their technical expertise. You can have your company analyzed by a service like Global Resources Reviews to see how certain tasks can be realistically delegated between you and a representative.
Learn How to Outsource Tasks
As a globetrotting CEO, expect to work a lot with freelancers. Have to write a blog post but have a skydiving appointment? Easy; just go to a site like Upwork or Freelancer.com and find someone who will do it for $5. Freelancers are a great way to bolster your employee pool without having to rely entirely on full-time employees you rarely get to meet.
Working while traveling sounds like a fun idea, but keep in mind that you are expected to work hard as well. Once you set up a structure that can function as an office and a professional network, you will have to foundation upon which you can build a very successful business.