Running a shop with thousands of everyday concerns and surprises, it can be easy to fall behind on industry knowledge if it isn't part of your core competencies. Metrology often gets short shrift in busy shops where inspection isn't on the top of everyone's mind, but that can turn into a costly mistake when a large order is rejected because the client found too many errors. Stressed and time-strapped QA workers will speed up their work and even cut corners if it's otherwise impossible to meet a deadline, but giving them the right equipment and technology can save them time, making sure they do it right and still deliver on schedule.
When you have a coordinate measuring machine that's mechanically sound, that only needs to be recalibrated and certified once every year, and that gets the job done as far as your current orders go, it can be easy to fall behind on the latest technology in the metrology world. Because a stationary coordinate measuring machine can stay mechanically sound for decades with preventive maintenance, sometimes you forget that there are always improvements being made in terms of software, controllers, and additional technology like vision systems and laser scanners. You could be using obsolete equipment and not even know it; while it may be fine for the job you have now, it may not be enough for future orders. That's why it's important to keep up with industry news and product reviews even when you're not actively looking for a new coordinate measuring machine. While you don't need to regularly replace the equipment, you can't wait until it's unusable without making upgrades or retrofits.
Quality Digest is a great place to find updates about metrology equipment, as are a number of independent metrology dealers like Canadian Measurement Metrology Inc. (or CMM). You can find out about new technology releases, new software, new training options, and growing trends that will keep your shop competitive.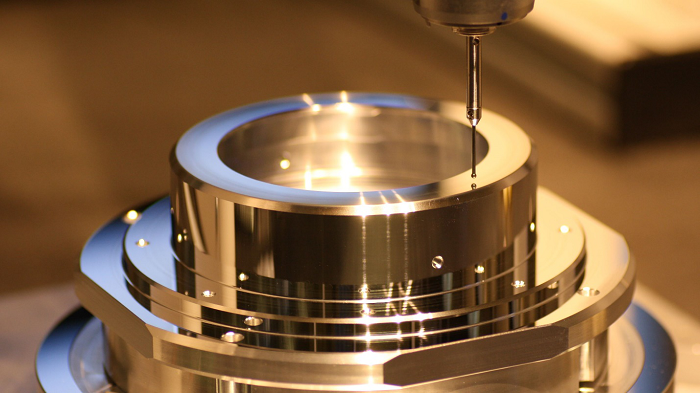 Some shops find it easier to outsource their metrology rather than try to keep up with the latest metrology equipment and software, especially if your shop produces small or one-off orders for your clients. It can be more cost effective and time efficient to outsource your programming and inspection needs, which can be done in several ways:
Ship parts to the quality lab of a metrology firm like CMM, which employs knowledgeable professionals and keeps a large, up-to-date lab full of coordinate measuring machines and other equipment
Hire contract metrologists to visit your shop with a portable coordinate measuring machine like a ROMER arm
Hire contract metrologists to handle all of your programming needs, one of the chief reasons inspection departments cause bottlenecks; if you have the right software, you can also program parts offline from CAD
No matter which route you choose, it's important that you keep your QA department competitive, especially as clients place more orders with ever higher inspection standards. Up-to-date metrology equipment will make your shop more attractive to potential clients and show off your commitment to quality products.