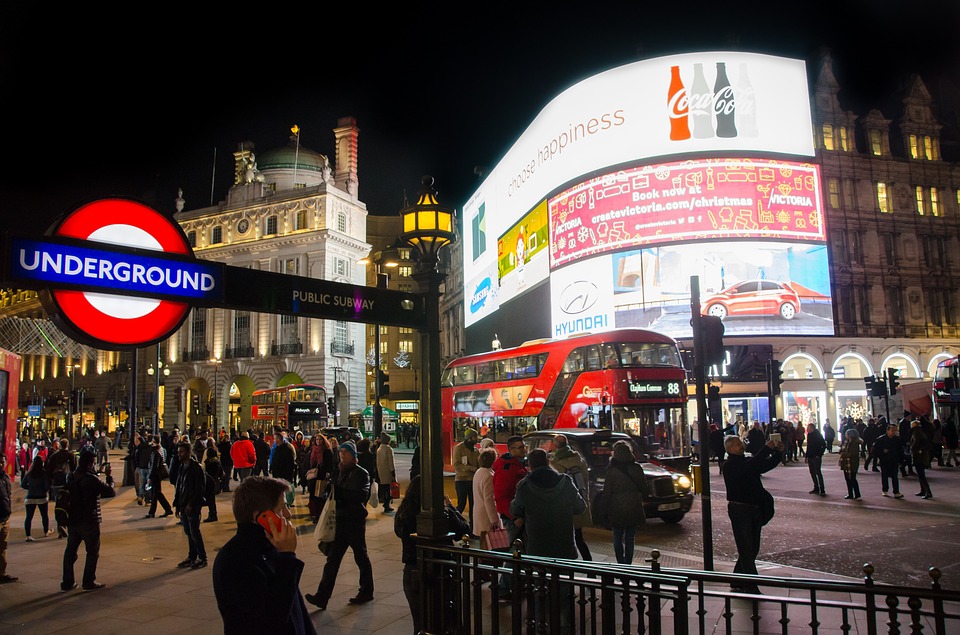 When visiting London, there is so much to experience, that it is advised to set side at least two weeks to see and do everything you need to make it a memorable experience. We agree that there are a wealth of great things to experience, but we believe that you can make a memorable time if you only have a weekend. Here is a list of things to do in London over a weekend, to make it a time you won't ever forget.
During the Day
The Sights
Buckingham Palace: Famous for its changing of the guard, Buckingham Palace is the home of the British Royal Family headed by the Queen. Thousands of visitors flock here every day to get a glimpse of a real palace and to see if the Queen is home. Visitors can enter many of the palace's 775 rooms are open to the public during different times throughout the year.
Tower Bridge: A throwback to a simpler less electronic time. Built during the Victorian Era and still using steam to raise its bascules to let big ships pass underneath. This is truly one of London's treasures that you can learn about via and audio-visual tour which includes a trip to the steam room.
Kensington Palace: England actually has two palaces occupied by royals and although Kensington Palace is lesser known it is certainly just as beautiful. There are shows performed for visitors at the palace giving you a glimpse of olden times there.
Tower of London: The Tower of London is a marvelous sight as it sits on the north bank of the Thames River. This iconic landmark contains the tower and a castle to explore. It is indeed intriguing with its Beefeaters, housing of the crown jewels, and a history you have to hear about to believe.
The Museums
London is famous for its museums and none are more famous that the ones in South Kensington: the Natural History, Science and Victoria & Albert museums. They are all situated within 5 a minute walk of one another and every one filled with wonders and delights enough to fill your entire weekend.
The Art Galleries
Art is as big a part of London, as in any of great European cities and there are an abundance of galleries and exhibits to explore and enjoy. In fact there are so many, keeping up with them all would not be possible without the assistance of websites like Artfund.org that list the current exhibits going on in the city and offers discount tickets that can be purchased online.
Nightlife
Seven nights every week London comes alive when the sun goes down. The city pulsates with stimulating world class nightlife in nearly every corner of the city. From the reverberating discos, to the raucous Rock clubs featuring live bands, to the sedate jazz bars and highbrow classical performances, you can pick your favorite style of music and enjoy the night away.
Restaurants and Cafes
London's dining is internationally celebrated as some of the best anywhere with your pick of types of food and décor. Whether you enjoy a hearty steak, delightful seafood, the best braised lamb, or a one-of-a-kind vegetarian delight prepared seventy stories up or on the water, you can find it. And the best part is that there is food for every budget. Also, if you desire a late night coffee or desert, the town offers dozens of choices from late night coffee houses to all night back shops.
Pubs
You cannot visit London without spending at least part of your weekend at one of the local pubs. These neighborhood hangouts are nearly on every other corner and serve local food and brews by the pint. Come in sit down and immediately feel like a local as you get the urge to buy the entire house a round.
The Theatre
London has one of the most well-respected theater districts around. The theaters here are hundreds of years old and feature the latest and most popular plays and musicals, from dramas to comedies, and starring top television and film stars. Take a glance at the London Theatre Gide to find out what is in playing in town and showtimes.
There you have it, an action packed weekend of thrills and experiences to give you the full London experience. By the time you leave, you will be exhausted but exhilarated from the weekend you had, and filled with great memories about this amazing city.