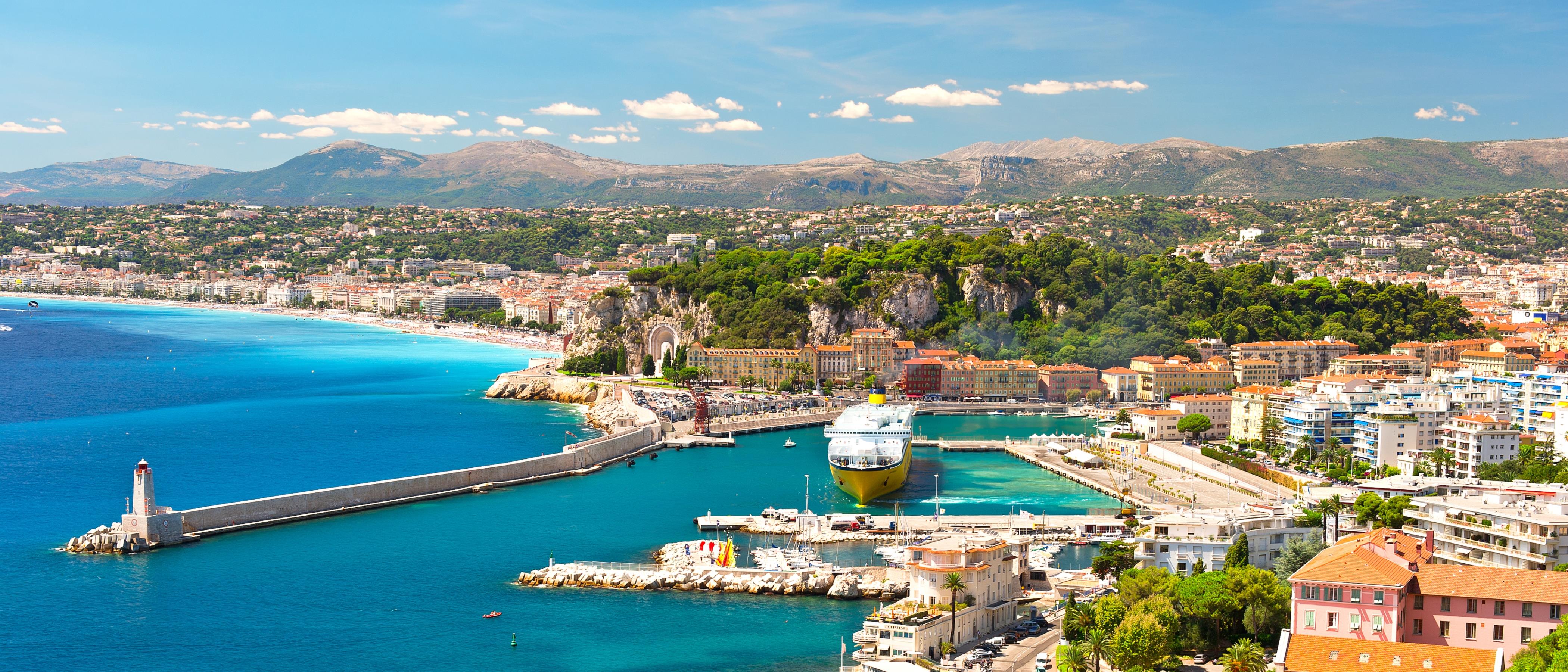 If you're looking for a great city to get away to for a weekend or longer, why not check out the beautiful and bustling French Riviera city of Nice? With its well-established reputation as a great holiday destination for the young and old, offering something for almost everyone, there has never been a better time to come to the south of France for a bit of fun in the sun. Read ahead for a quick weekend guide to this great city and see for yourself why Nice should be your next destination!
Accommodation
The great thing about Nice is as it's well established and caters to almost everyone you have a whole array of accommodation choices to choose from. From backpacker hostels to high flying upscale hotels with concierge services, there is something for everyone in Nice. But don't take our word for it – come see for yourselves! Try out the Sofitel or Negresco if you're looking for upscale options that are highly recommended, but for those looking for something more budget conscious, Mont-Boron is a lovely hotel situated in a forest near Nice or Les Camelias which is right in the heart of the city.
Sun, Sea and Sand
While the beaches are generally quite stony in this part of the world they can nonetheless be enjoyed to their maximum. Just make sure you bring a blanket, towel or perhaps a mat of some kind. You may be able to access private beaches for a fee of sorts which may have added sand to make them more luxurious, but either way the seas around Nice are enjoyable and great for swimming. Bringing water shoes may be a suggestion best left taken as the stones on the beaches can be a bit painful on your feet. If you're looking for sand though, check out the beaches at nearby Villefranche-sur-mer, which is only about twenty minutes away from Nice.
Sunshine wise though, this region is fantastic for those who just like to sit and watch the world go by or perhaps those who like to wander back streets in the warm sun, stopping for an iced coffee at quirky, independent cafes.
Check out the old town and the Cours Saleya for great markets in the open as well as some old buildings and great streets lined with cafes, shops and restaurants that will take you back in time.
Getting In and Around
The Nice Airport is one of the busiest in France, perhaps just slightly behind the Paris International. Nice is the closest airport to other major tourist draws such as Cannes as well as Monaco, so it stands to reason that it's frequented by numerous travellers, and sometimes even high flying celebrities who are attending the film festival in Cannes each May. If you're looking to get around town and to and from the airport in real style, why not book a private car to take all the worry and stress out of getting to town and around? This will allow you to travel in some serious style and feel like a celebrity yourself, all at once!
So there you have a couple of great suggestions for really living it up on your next holiday to Nice. With great weather, a great seafront and even better shops and restaurants, you simply can't go wrong on the French Riviera.