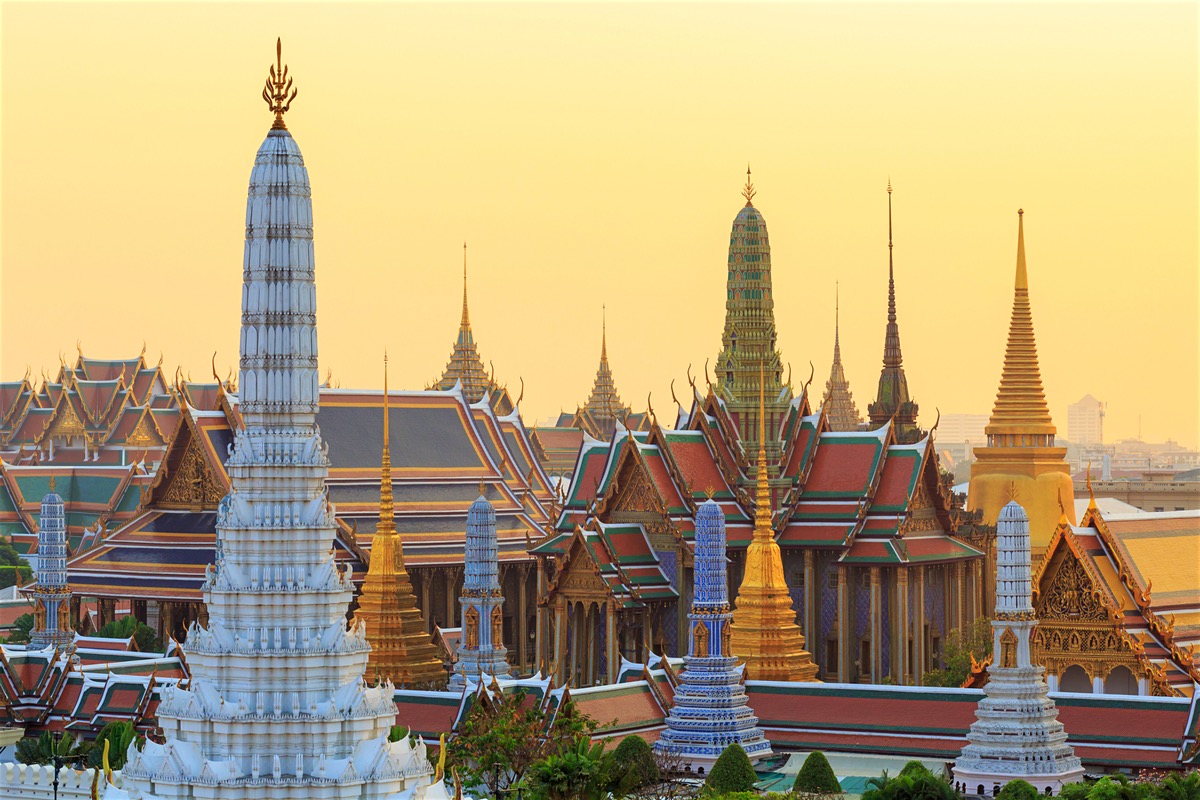 Bangkok is one of those cities that songs are written about. The abundant temples, historical elements, and sheer cultural diversity that encompasses this region of Thailand make it a traveler's must-see. However, if you are a Digital Nomad, you may be concerned about the cost of living, WiFi connections, and all of those other digital requirements that dictate your nomad lifestyle. Well, here's the lowdown to help you plan your next stop.
Internet Access and Speeds
Although Thailand may be considered a developing country in many ways, when it comes to an internet connection, they are ahead of the curve. You can locate internet connections through hotspots, cafés, and coworking locations that start at 10 MBps all over the country of Thailand, beating out other developing countries as a Digital Nomad hotspot.
But, in Bangkok, you will locate much, much more. For a low monthly membership fee, you can also have access to private meeting rooms, unlimited internet access, and office amenities to make working from the road as straightforward and easy as possible. Some locations even offer free trial offers of their services allowing you to use their services temporarily for free.
Digital Nomad Mecca
Because of its affordable living expenses, an abundance of activities, and reasonable Visa criteria, Thailand has become the go-to location for digital nomads interested in exploring the world one keystroke at a time.
In response to the overwhelming influx of digital nomads, cities such as Bangkok and Chiang Mai have begun meet up groups to help foreigners connect with other nomads and welcome their new temporary guests while introducing them to the beautiful country of Thailand.
Affordable Living
Even though you will find lower housing costs in Chiang Mai, you will have a more intense Thai experience in Bangkok. Bangkok provides you with the bustling city atmosphere that you imagine when picturing Thailand, without the over the top cost of living associated with big city living.
You can typically find a one bedroom apartment with all utilities included for around $300 per month in this expansive ancient city, and eat for as little as $10 per day.
Relaxed Visa Regulations
Whether you plan on staying for an extended period of time or only a few weeks, Thailand's easy Visa application process allows you to customize your stay to fit your needs. Extended stays are easily accomplished by applying for student Visas to learn the language or even a self-defense Visa where you study with a professional to learn martial arts, just to name a few ways to work the system.
Just remember to stay on top of regulation processes so that you don't get stuck without the correct paperwork when you need it.
When thinking of Thailand busy city streets filled with millions of commuters traveling past historic ruins, ancient temples, and modern marvels come to mind. However, for the digital nomad on the go, Thailand, and Bangkok, in particular, are a cost effective and interesting place to start their nomad adventure.