Canada has a large, vibrant Ethiopian community that continues to grow – as many as 50,000 Ethiopians call Toronto home, and thousands more live across the country. There has even been a push in the last several years to establish a "Little Ethiopia" in Toronto, on the stretch of Danforth east of Greektown between Greenwood and Monarch Park, home to dozens of Ethiopian restaurants, groceries, and cafés.
There's a burgeoning business community that supplies Toronto's Ethiopian community and restaurants with products from their home country, especially spices imported directly from Ethiopia like berbere, korarima, besobela, mitmita, and mekelesha, as well as grains unique to Ethiopia and crucial to its cuisine liketeff (used in the making of injera), and coffee beans, one of the country's largest exports.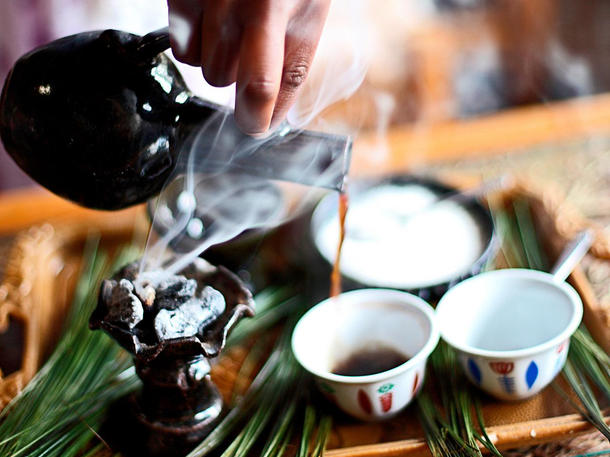 The market for Ethiopian products is growing and your suppliers are only a phone call away. But for independent businesses and importers, long distance calling can cost a small fortune, especially if you rely on your main phone provider. In 2017, it doesn't make sense to pay full price to call overseas, given the alternatives are available today, including calling cards and G3 Telecom, a calling card alternative that can bring lower fees and predictability to your business budget.
If you regularly call Ethiopia from Canada, you're probably familiar with the many frustrations that come with using a calling card. While they promise cheap calls to Ethiopia, they often claw back a lot of money in hidden fees and minute rounding, an infuriating practice in which they round your calls up to a round number, substantially increasing how much you have to pay. Because you can't predict how long a business call to Ethiopia will last, or control it if you're discussing a deal, you need an affordable rate from a service that doesn't round up your minutes or surprise you with fees.
With a service like G3 Telecom, cheap calls to Ethiopia are high quality and the costs are predictable, without any minute rounding, hidden fees, or surprise interruptions. The service uses premium routes acquired through partnerships with leading global telecommunications companies like Verizon, AT&T, O2, Bell, and Telus. It means that your call is less likely to be dropped and the sound quality will be higher; these are the features that distinguish a Class A carrier that's suitable for making business calls.
A mobile app that integrates your long distance calling service with your phone can also make your life a lot easier. A great long distance calling app offers PIN-free dialling and automatically calculates your rate. It should show you the status of your prepaid account and offer an automatic recharging option, so you're never caught off-guard. For more information on long distance calling apps and affordable calls, check out www.g3telecom.com. Calling Ethiopia from Canada to talk to your business partners shouldn't break the bank, it should be an affordable, manageable business expense. Get predictable, no-fee long distance calling to Ethiopia with the right phone service.