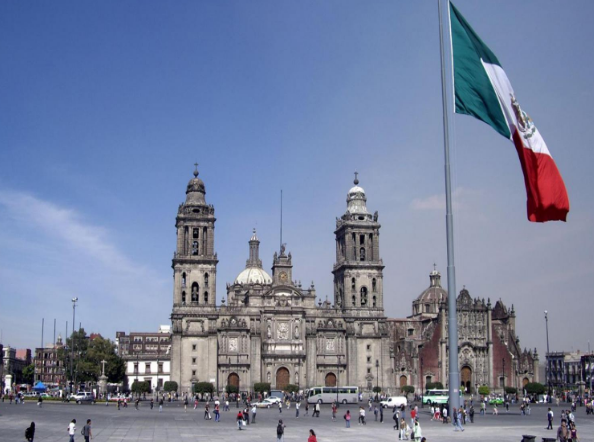 Mexico may not be the safest or even the first place that comes to mind when you are pursuing your many home base options for your digital nomad lifestyle. But, don't count it out just yet. You might be surprised at just how much Mexico has to offer for the digital nomad.
Cost Of Living
Mexico has long been known for its barter lifestyle and cheap cost of living. Unfortunately, those benefits have been overshadowed by safety concerns with drug lords and poverty stricken regions.
However, if you are a cautious traveler and remain in areas that have been designated safe for visitors, as in Mexico city where city officials have successfully worked to clean up high crime areas, you can reap the benefits of this low-cost life while feeling secure.
Although you will pay more in rent and amenities by living in a big city such as Mexico city, you will have the conveniences that you will not find in small coastal towns or more dangerous rural areas without losing the cultural aspects that make Mexico, Mexico. Even at the higher cost of staying in a big city, you will find the costs associated with rent, food, and utilities to be a fraction to half of what you will pay in other more stable areas of the world.
Some of the Best Internet Speeds in the Country
Mexico city has been touted as one of the fastest internet speed locations in Mexico, with download and upload speeds that range around 19.5/7.1 MBps. These speeds are an average of what you can expect to find in the Mexico city area and will vary depending on your surroundings such as apartment type and location.
Climate
The summers in Mexico can be quite hot, but the ocean breezes that sweep across the peninsula and laid back attitudes that accompany those ocean breezes make it worth sweating it out while working poolside with an ice cold margarita.
Winters come with more amicable temperatures, however, you will need to prepare for the monsoon season that brings with it occasional heavy rain and severe storms usually in the evenings, that pass quickly.
Market Places
The abundance of local marketplaces in Mexico city has given it the nickname, "The City of Markets". Having access to fresh meat, seafood, produce and so many homemade products at one of the many city markets will have you never wanting to step foot into a mega-center again.
Quaint Neighborhood Communities
Neighborhood communities such as Condesa and Roma are ideally suited for digital nomads providing the mid-to-upper-class Mexican atmosphere that incorporates architecture, culture, and ambiance away from the hustle and bustle of the heart of the city, where you can relax, work, and think without having to changes seats.
Mexico city is a busy modern city that is still fighting to shake the image of its past. You will find all of the WiFi and Internet services that you need while living the laid back lifestyle associated with living in the tropics without the high cost of living island price tag; making it a great home base for digital nomads.