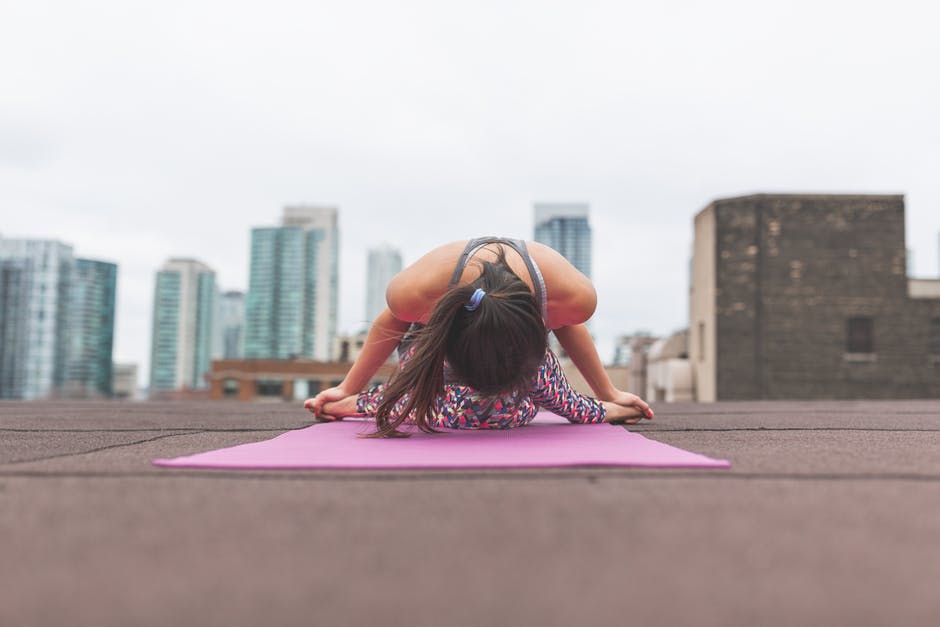 There's nothing quite like an escape on a luxurious vacation. If you enjoy the meditation and relaxation yoga provides, why not combine the two by going on a retreat, thanks to many available yoga travel packages?
Check out some of the best available yoga travel packages below.
1. Chill'Asana Retreat — Sayulita, Mexico
Located at the Haramara Retreat Center, this yoga retreat takes place on a hillside that overlooks the Pacific Ocean and the Sierra Madre Mountains. The views alone are enough to make this package worth it. Speaking of cost, you can expect to spend as little as $128 per day, which makes this retreat truly affordable.
2. Glamping Yoga Retreat — Ithaca, New York
Looking to book a retreat that involves less time in the mountains? There's no denying that practicing yoga in nature is the best way to achieve inner peace. Believe it or not, there's a natural escape located right in the middle of a bustling city. First, set yourself up for success by purchasing a jade yoga mat on Gym Gear Info, then book one of the yoga travel packages at Finger Lakes Yogascapes. Local just $211 per day, what's holding you back?
3. Costa Rica Adult Surf Yoga Retreat — Costa Rica
Located in beautiful Costa Rica, the Costa Rica Adult Surf Yoga Retreat is part of one of the best yoga travel packages available. Activities include surfing, yoga, and meditation, all on white sand beaches in the Pacific Ocean. Don't worry if you've never even tried surfing before. All skill sets are welcome! You can even participate in a zipline tour through a Rainforest canopy! This unique yoga package allows travelers to combine the calming act of yoga with the thrilling sport of surfing. You can expect to pay around $356 a person per day.
4. Yogalife Thailand — Krabi, Thailand
If you haven't yet purchased a travel yoga mat click here to learn more. You'll definitely want to have one handy as you book your 9-night retreat in Krabi, Thailand for an incredible yoga retreat. If you're looking for a place to practice daily yoga, dine on tasty hand-crafted Thai food, and relax by the pool or on a rooftop balcony, Krabi is the place to be. This retreat includes daily yoga and meditation, sea-kayaking through mangrove forests, a visit to gorgeous hot springs and a waterfall, and so much more. This package even includes free pick-up from the Krabi airport, all for just $88 per person per day!
5. Lotus of the Desert Retreat – India
Flowing Spirit Journeys offers a Lotus of the Desert Retreat in India for 18 days and 17 nights. This women's only retreat is offered to help explore divine feminism through yoga and meditation. It's also a unique opportunity to travel as a sisterhood and support one another in beautiful Delhi, Pushkar, Jodhpur, and more. Along with the tours, daily yoga and meditation classes are offered, as we two healthy vegetarian meals. You can enjoy all of the above for $136 per day.
6. Yoga & Culture Exploration — Cuba
One of the best yoga travel packages available is the Yoga and Cultural Exploration in Cuba. For around $400 per day, per person, you can experience relaxing yoga sessions with members of the Cuban yoga community. Along with daily yoga and meditation, this package includes exploration through historic Cuba, relaxation on white sand beaches, and memorable trips to waterfalls and swimming holes hidden in the jungle. What better way to find inner peace and calm, away from home?
7. Reset Mind-Body-Soul Yoga Retreat — Negril, Jamaica
Jackie's on the Reef is a gorgeous facility in Jamaica offering five spacious rooms and an open veranda overlooking the Caribbean Sea. Right there on the veranda, morning yoga and meditation classes are offered, and evening dinner is served. While classes or meals aren't taking place, you can relax right there on the beautiful veranda on a bamboo bed or in a comfortable, colorful hammock.