Getting ready for University means prepping for an important phase of your life. College can take a lot out of you considering the demands it's going to make on every aspect of your life. However, having the perfect digital devices can make life in the dorm and college much easier. Which is why, one of the best preparations you can make is to become technologically adept.
Train yourself to use all the essential gadgets that can help you in your research work, create assignments, submit them in time, and so much more.
Given that you're probably working on a tight budget, take a look at these laptop peripherals for under $100 each that can comfortably fit into every kind of budget.
Laptops
Before talking about the added accessories you'll need for your computer, let's look at the best laptop you could buy. Many schools have made it mandatory for you to have your own computer. They might even have guidelines regarding a particular system you need depending on the program you're enrolled in. But, most students only need to use their laptops for taking notes or some amount of research for papers. Or, maybe to download the specific software required for connecting to the school network. Accordingly, you won't need a device that has advanced systems, and with a few of the right laptop peripherals, you should be sorted.
Even if you do need an advanced system, investing in a new computer may not fit into your budget. In that case, you could consider looking for cheap refurbished laptops. Certified companies or the original manufacturers carefully check returned devices for damage, repair them if needed, and then, repackage the gadgets for resale. Considering that 68% of returned computers are found in perfect working condition, you can easily find a scarcely-used device that costs you less than $100.
Printers
One of the most essential laptop peripherals you need is a printer. Of course, you can find lots of printers around the campus, but when you need to print and deliver an assignment urgently, you can be sure that you won't find a single one that's available. Check the listings on Amazon, and you should be able to find a neat Epson device that combines a printer and scanner in one. Just in case.
Flash Drive
It is an accepted fact that the Wi-Fi networks in dorm rooms are not exactly reliable simply because they have way too many users. Having a flash drive with you can help you load and save important assignments as backups in case you need to email them right away. You can also download larger papers and projects so you can carry them back to and from the computer lab for working on later. A flash drive with 2TB of space is an indispensable laptop peripheral.
Power Surge Protector
You absolutely need one of these devices to protect your electronics from power fluctuations. It's a small investment that also helps you make the maximum use of the limited number of outlets typically available in a dorm room. Look for one that is portable and has a warranty with a high number of joule protection. A gadget with around 6 to 8 outlets should suffice for your dorm.
Ethernet Cable
Considering how useful the Ethernet cable is, you absolutely need one of these. Your college guidelines will have information on whether the dorm has a wireless adapter or if you'll need an Ethernet card. However, when there are multiple users logged in the Wi-Fi in the dorm, wireless internet speeds tend to get unreliable. Look for a cable that has a good length so you can plug it into the Ethernet jack in the dorm room. It will help you continue to get high speeds for playing games and streaming movies. You can also use the cable to connect your printer, switch box, router, VoIP phone, and just about any other laptop peripherals you need to use.
Laptop Lock
Secure your computer with this laptop lock that comes with a cord that is over 6 feet and a 4-digit code. It will help you keep your device safe if you need to leave it for a minute or two. It's a very economical device costing you less than $10 but can prove invaluable when you're using the laptop in the library or any other location outside the dorm room.
Google Chromecast Ultra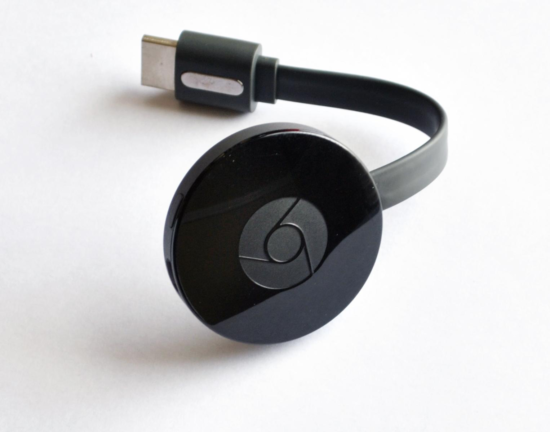 While not exactly a laptop peripheral, you'll need this smart gadget so you can access a whole bunch of apps like Google Play, VUDU, Amazon Instant Video, Netflix, and Hulu, among others. The Google Chromecast Ultra is a very sleek device that supports 4K video in HDR. It allows you to stream more than 3,000 entertainment channels and comes with a 3-inch cable that ends in an HDMI connector.
There you go! A whole list of laptop peripherals that you can buy for under $100 each, including a computer at very affordable prices. Make sure you have one of each and life in college will seem so much easier.