Mumbai with its fast culture and a blend of traditions offer many varieties of street foods. The fast-moving people just grab a bite and move on; the vada pav of Mumbai is the best choice and example of the fast food Mumbai people prefer. With Mumbai's refreshingly diverse influences, street food in Mumbai offers a unique assortment of flavours that satisfy your taste buds immensely. Street food joints are an integral part of the Mumbai's metropolitan culture. You can find whole in the wall eateries, roadside carts and many street food joints near railway stations, offices, by lanes, colleges, and many more places.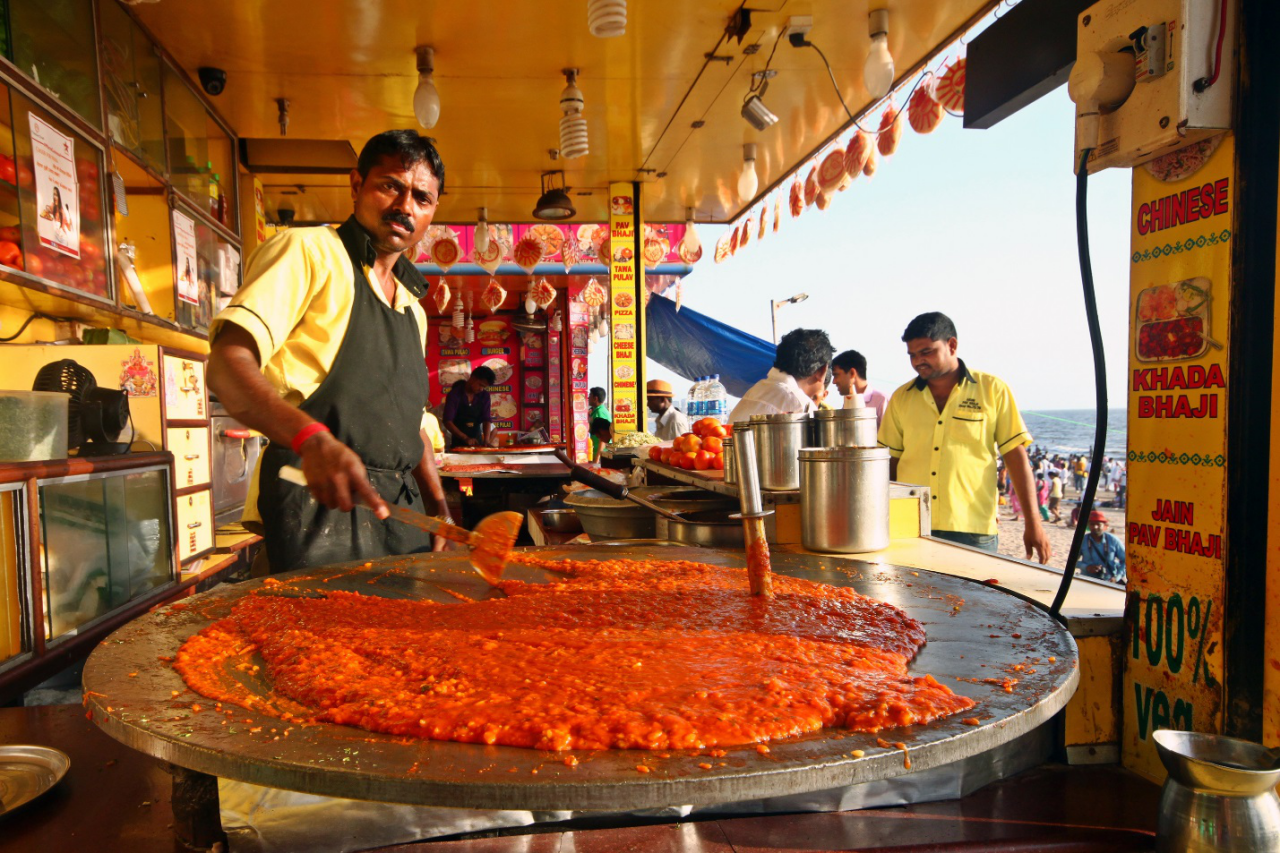 Mumbai is the city of a million hawkers and is also a foodies' paradise. If you are visiting Mumbai from Ahmedabad, try to visit these street food joints and taste these lip-smacking foods. If you are planning to visit Mumbai, then save a huge amount on your travel by booking Ahmedabad to Mumbai Flight tickets in advance. Once you are in Mumbai, the 5 must-visit street food joints in Mumbai are mentioned below for your convenience.



Carter Road Eating Joint
The Carter Road Eating Joint is a wonderful place to enjoy the cool sea breeze. The great vibe of the young crowd can be enjoyed at the Bandra promenade area which offers great food. The attraction of this food joint is shawarma, which is served in an explosion of different flavours. The various stalls of this place offer momos, parathas, wok-fried Chinese, spicy lime sprinkled corn cobs, falafels, sweet cupcakes, waffles, frozen yoghurt, and much more.



Ghatkopar Eating Joint
If you are looking for vegetarian and delicious food, then Ghatkopar eating joint is the best. Try out the 'remix dosa' to rejoice and relish your taste buds. Do not miss to have cheese burst sada dosa, crisp dosas, ice cream dosa, thousand island dosa and much more. Try and visit Jinny Dosa place, Sai Swad Dosa, and Hot Spot in Ghatkopar.



Zaveri Bazaar Eating Place
This place is the shopping hub in Mumbai for gold and diamond jewellery.  The customers get culinary delicacies at exceptionally pocket-friendly rates. The blend of flavours attract a lot of hungry businessmen, and busy shoppers have a lot of options to select from which are predominantly blends of local and Gujarati flavours. Don't get too busy with your shopping, take out time to taste the delicious kachoris, pudla, cold badam shakes, papdi, moong dal bhajjiya's, and freshly pressed sugarcane juice. Try these mouth-watering foods at Mohanbhai Pudlawala, Bhagat Tarachand, Jagannath Chaturbhuj and much more places.



Sardar's Eating Joint
This place is at a distance of five minutes from Mumbai central station, It specialises in the best of the best finger-licking pav bhaji. The fluffy rolls of butter, with a slab of butter and spicy vegetable curry, served on two metal plates is a must try dish. The Sardar's eating joint also serves other chat items like ragda, bhel puri, pani puri and much more along with some yummy milkshakes and healthy juices.



Chembur Eating joint
This eating joint is not easy to reach from other parts of Mumbai, but it is worth the visit, as this place is complete food heaven. It offers culinary specialities of Punjabi and Sindhi foods. This excellent food joint serves fresh food including kulchas, koki, ragda pattice, and dal pakwas along with a collection of sweets. Try Bhat Vishranti Gruha, Sainath Dhaba, Or Vig Refreshments when in Chembur.
Once you are in Mumbai, this fast pace metropolitan city will offer you many fun and entertainment activities along with tasty food which can be tasted in the food joints at various places. Book your tickets in advance for Ahmedabad to Mumbai Flights for much cheaper rates and enjoy your Mumbai trip to the fullest.