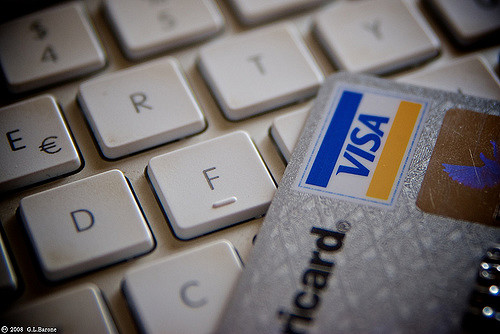 Source
Right now the ability to start an eCommerce business is actually really easy and accessible for most people. There are platforms that let you get a site up and running and find suppliers within a few hours, and there is the potential to make a lot of money selling online.
At the same time, with that ease has come an incredible amount of competition. Even in pretty narrow niche markets, it's tough to stand out from other eCommerce retailers and make yourself visible to your targeted customers.
So what do you do to stand out, when it seems like you're flooded with competition everywhere you look?
Have a Great Blog
Despite the fact that it's firmly established blogs are important to drive traffic to any site, a lot of eCommerce retailers aren't really committed to regular blogging.
A site like VapeWild, which is a retailer of vaping equipment and accessories, is a good example of one that operates in a competitive niche but keeps driving traffic by regularly blogging.
Blog concepts don't have to be complicated. They can simply be posts highlighted the benefits of using your products and services, how to use them, or case studies of your customers. Just keeping regular content flowing is an important way to set yourself apart.
Look For New Trends
If you can spot a trend before everyone else in your niche does, you're going to be at an advantage. A lot of eCommerce retailers have the same products, but if you watch trends and jump on newly introduced products, you will have that competitive advantage, even if it's for a short time.
Another option is to develop your own product, which is a good way to give yourself a unique sense of value.
Memberships
Membership and subscription eCommerce businesses are really popular right now. Customers seem to like them, but they're good for recurring revenue as well.
An example is Harry's, which is a site selling shaving accessories and gear. Their members can customize their subscriptions and the products they receive, which is a popular concept in eCommerce right now.
Harry's does something else worth mentioning here. They have a lot of backstory about the factory where their razors are made, and they also provide information on their flagship NYC-based barbershop. eCommerce shoppers like a story, and it's a good way to make yourself distinctive and humanize your brand.
Make It Easy
If you want customers to appreciate your site, make it as easy as possible for them.
Fallen Hero is a men's clothing eCommerce retailer, and one way they're unique is the fact that they have a seamless checkout process that doesn't require customers to make an account or fill out a lot of information.
Their site design is also clean and simple, and all of the call-to-action buttons are easy to locate.
More is not necessarily better when it comes to eCommerce. If a customer can go elsewhere and enjoy a simpler experience, they will so don't make them do that.